No Brainer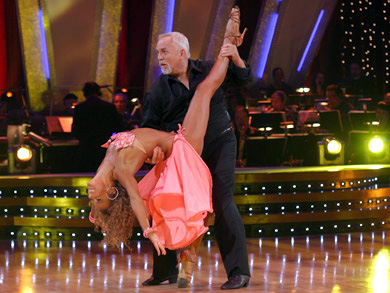 Cliff filling in for Big Pussy.
I guess when Ratzenberger got the call from ABC, it was a short conversation.
"So what you're sayin' is, I get to dry grind with the hottest body on the show, who's basically wearing a bikini and heels, but you can only pay me scale? Ummó I just have one question, can I borrow your pen?"
Posted by annika, Mar. 20, 2007 |
TrackBack (0)
Rubric:
Arts