Fantasy Musical Team-Ups That'll Never Happen
Picture this: Barbra Streisand reprising her most famous role as Dolly Levi, and introducing George W. Bush as Horace Vandergelder! That's brilliant casting, and it would be box office gold. Gold I tell ya!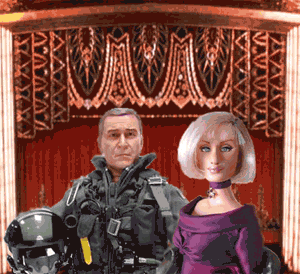 Alas, I'm afraid it would never happen. I don't think the president could handle the vocal parts.
Posted by annika, Oct. 10, 2006 |
TrackBack (0)
Rubric:
Arts
&
photoshopaholic