Twisted Trivia
Don't ask me how i came up with this one. It's too bizarre.

Match the celebrity lip defect to the correct lip quadrant on the diagram.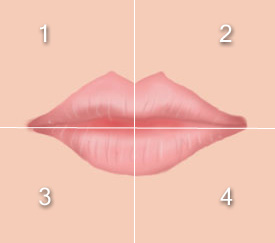 a. Elvis' sneer.
b. Stacy Keach's harelip.
c. Dick Cheney's halliburtonlip.
d. Greta Van Susternernen's plastic surgery leftover.
extra credit: What's up with Tina Fey's cheek?

Good luck. There will be no prize.
Posted by annika, May. 24, 2005 |
Rubric:
Celebrity Watch