If St. Cindy Can Do It, Why Shouldn't I?
You heard that Cindy Sheehan was selling herself over the internet? The ad got pulled by eBay, possibly because the product may produce involuntary stomach spasms.
However, with this auction, no such problems are likely: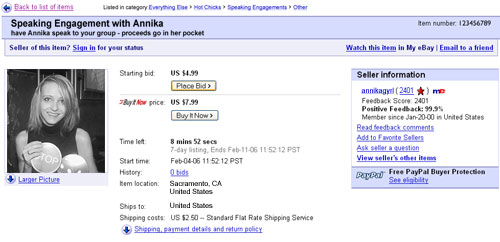 As to any other disclaimers, I disclaim them.

Posted by annika, Feb. 11, 2006 |
TrackBack (0)
Rubric:
photoshopaholic