Things That Are Happening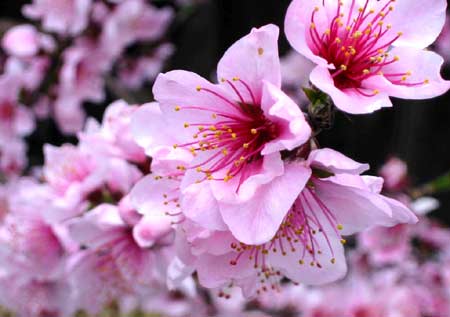 Our peach tree is in bloom. It's beautiful. i thought it was dead. Shows how much i know about trees.
Today is the two year blogversary of annika's journal. A Yahoo! Poker party celebration will be held tonight at 7:00 p.m. California time. Stop by if you can. Just say hi, or sit down and play a few hands. i will post the name of the room just before it starts. BYOB.
Today is also poetry day. Who's your favorite poet? i haven't picked a poem yet, so why not suggest someone?
Have you pushed Elton John for UN Sec Gen to your friends and co-workers yet? People are talking.
And there are still two more spots open in MLBloggers, my fantasy baseball league. Email me if you're interested.
Posted by annika, Mar. 9, 2005 |
Rubric:
On The Blogosphere
&
annik-dotes