My E-Mail To Lindsay Lohan
Okay, yah. i checked out Paris Hilton's phone book. Not much interested me in there, but i did find Lindsay Lohan's phone number and e-mail address. So i got this brilliant brain flash. i thought i'd do a good deed for a friend. i hope he appreciates it. i know he's single, and i know how much he likes her so...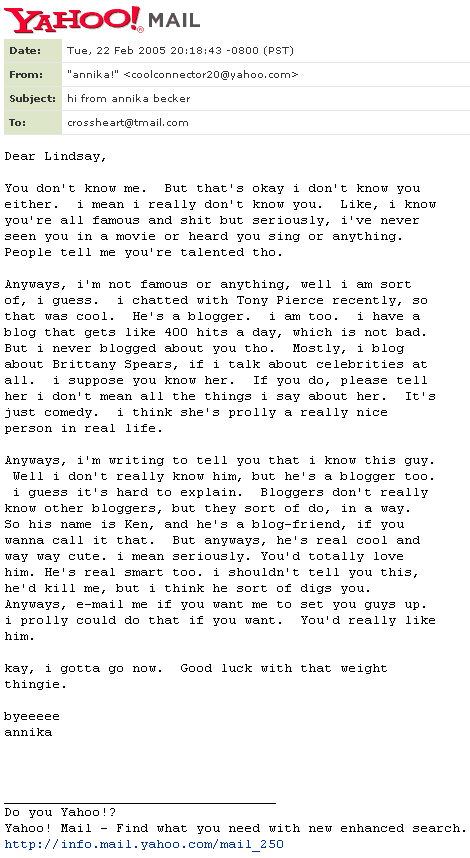 i hope she responds. You know, i think this dude's got a much better chance of hooking up with Lindsay if i help things along. It's all about that feminine touch, lol. Anyways, i'll definitely let you know what happens.
p.s. i totally wanna call eminem now.
Update: i don't expect a response for a while. Lindsay's probably got more important things on her mind right now.
Update 2: i got a strange response. From somebody named Mailer Daemon. Must be her publicist.
Posted by annika, Feb. 22, 2005 |
TrackBack (1)
Rubric:
Celebrity Watch