Where i Live
Yah, another quiz. Find out where you live in Politopia.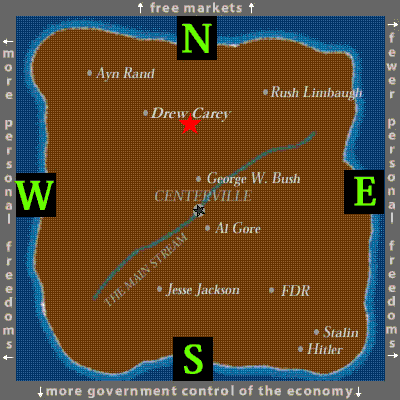 North-You are a Northerner-a free marketeer-which means that you advocate a diminished role for the government in the economic realm. You are more or less pleased with the government's role in the personal realm.
i think some of the quiz questions could be phrased better, it does tend to skew towards the center. Also some important issues were not even included, i.e. gun rights, abortion.
Got it offa doubleplusgood.
Posted by annika, Mar. 15, 2004 |
Rubric:
Dumb-Ass Quizzes