These Might Be Good On Chloe
... or perhaps: The feminine answer to the shoe bomber?
Shoes that double as a stun gun.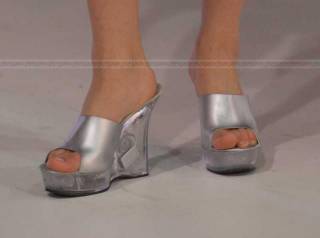 But I like to think I can send a man 100,000 volts just by smiling!
: D
Via, Janette, Beth, Beth at SondraK's, LindaSoG, and Feisty, oh hell the whole Cotillion should get some!
Posted by annika, May. 10, 2006 |
TrackBack (0)
Rubric:
Fash-ism