Voting Rights: An Exercise In Pretty Pictures?
i wonder what the left wing pundits would have said during the height of our country's civil rights movement. Would they have the gall to call African American voters risking their lives to cast a ballot just "an exercise in pretty pictures."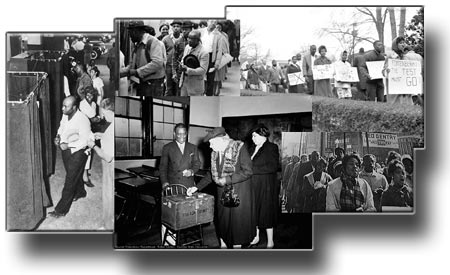 Voting matters. Democracy matters. Back in the sixties there were many people, i'm sure, who said that African Americans didn't want to vote, and couldn't be trusted to participate in Democracy. Those people were called Klansmen.*
Are the nay-sayers in the media, who refuse to see the democratization of Iraq as a good thing, any different than old fashioned racists?
_______________
* You know about the Klan. That's the organization that Democratic Senator Robert Byrd joined.
Posted by annika, Jan. 31, 2005 |
Rubric:
annikapunditry