Thank Don Imus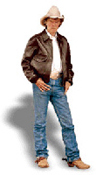 I have a somewhat different take on the whole Imus debacle. I've always thought he was totally overrated and I never understood his appeal or influence. Happily, living in California, I don't have to listen to him.
However, I think the huge uproar surrounding Imus's recent unfunny racial jokes, his subsequent apologies, public bitchslapping and two week suspension have shown us just how far we've come as a society that is unwilling to tolerate such insensitivity.
It is right and just that Imus be brought low, a-hole that he is.
I also firmly believe that this controversy has brought us closer to that glorious day, which will occur soon and possibly within our lifetimes, when no one will ever be insulted ever again. By anyone. At any time. In any way.
Hallelujah!
Update: It's official. Wikipedia now refers to "Imus in the Morning" in the past tense.
Posted by annika, Apr. 10, 2007 |
TrackBack (0)
Rubric:
annikapunditry