Marie Antoinette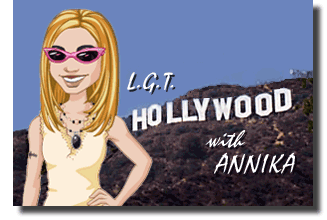 I've seen almost every movie Kirsten Dunst has made. I think she's wonderful, and not just because she's half Scandinavian and half German, like me. In Marie Antoinette, just out on DVD, she gives a beautiful and sympathetic performance as someone I thought I was supposed to hate.
Only Sofia Coppola could have made this movie. It's very sensual, like all of her pictures. Lots of food, lots of pastels, lots of shoes (designed by Manolo), lots of flowers, lots of hair, and of course cake. It was filmed at Versailles — the Versailles — which is reason enough to see it.
Marie Antoinette's story is essentially a girl's story, and the movie never loses that perspective. It's told from her point of view alone, and thus the French Revolution never intrudes until the very end. That was the problem, you see. Court life was completely insulated from the real world, and Marie Antoinette really had no clue what was going on outside the palace borders.
She was an Austrian princess, who was sent to France to seal an alliance with the Holy Roman Empire by wedding the somewhat shy, but basically decent grandson of the Sun King. Louis XVI is played by Jason Schwartzman, who is Sofia Coppola's cousin.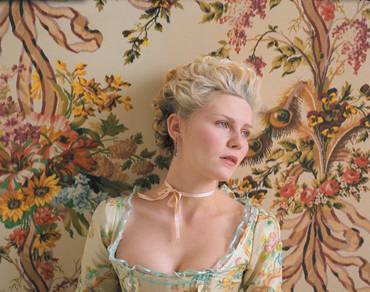 After the wedding, Marie Antoinette's biggest problem is getting the dauphin to consummate the marriage. He's sort of an Eighteenth Century nerd, more interested in the inner workings of locks, than in producing an heir. Eventually, after a man-to-man talk from the Holy Roman Emperor himself, Louis is persuaded to do the deed.
Later, Marie Antoinette enters into a secret affair with Count Axel von Fersen of Sweden (A close confidant of Gustav III, the Swedish king assasinated during a masquerade ball, and whose blood stained costume I viewed last summer at the Livrustkammaren in Stockholm, a must-see museum, but I digress.) who's a real hottie. Louis never finds out in the movie, although historically there is some debate about whether the real Louis suspected that Fersen was the biological father of the dauphin.
Anyways, the movie is as slow and dreamy as one should expect from a Sofia Coppola flick. The photography is great, as is the set and costume design. Interestingly, the costumers made a conscious choice not to include any browns in the color palette, because they didn't want to suggest sepia tones, lest the viewer get the feeling it was a historical pic. Along the same lines, there's plenty of cool Eighties new wave in the soundtrack, to add a contemporary feel a la A Knight's Tale.
I gave Marie Antoinette four stars ("really liked it") on the Neflix scale of one to five. When I got back from Sweden, I rented Queen Christina with Garbo, and last month I saw and enjoyed Cleopatra. Now I'm inspired to rent Elizabeth with Cate Blanchett, to complete my quartet of movies about iconic queens.
Update: Casca asks an interesting question: "Do they show her head getting cut off?" Actually I debated last night whether to reveal the ending, but decided not to. This morning I changed my mind, so *SPOILER ALERT* she dies at the end.
Seriously though, there is one problem with the movie, and that is that they do not show Marie Antoinette getting beheaded. That didn't spoil the movie for me, and I totally understand Coppola's decision not to show it, but I think a lot of people (i.e. guys) will end up scratching their heads at the ending.
My boyfriend hated the movie. I think that's because it's a chick flick, and if you're doing a biography of Marie Antoinette, there's sort of an implicit promise that you're going to show her head getting chopped off. That's pretty much all most people know about the subject anyway. She says "let them eat cake," (which they show, but which she never said) and she gets her head cut off. So when the movie ends with Kirsten Dunst still having a head, there's a lack of resolution, and guys are all about resolution after the build-up.
For me, the movie was not about a chick who got beheaded. It was about the contrast between court life and the life of the common folk, whom we never get to see. To fully appreciate this subtlety, you have to go into it knowing the story of the French Revolution. You also have to have a well developed sense of irony, because the movie is infused with irony. Otherwise, when an aide tells Marie Antoinette that the people have no bread, and she responds by saying, quite seriously, "well the kids will just have to go without diamonds," you won't get it.
The queen was serious, but we the viewer know that her insulation from the populace has left her hopelessly naive — as if going without diamonds could stave off the reign of terror we know will come. So even though the Revolution is not shown, the knowledge that it is brewing animates the first two acts, but only if one knows the history. Otherwise its probably just a boring costume pageant.
Or maybe Chris thought Antonella Barba was going to be in it. Just kidding honey.
Posted by annika, Apr. 5, 2007 |
TrackBack (0)
Rubric:
Let's Go To Hollywood