I Made It To The Bee!
Thanks to everyone who voted for me!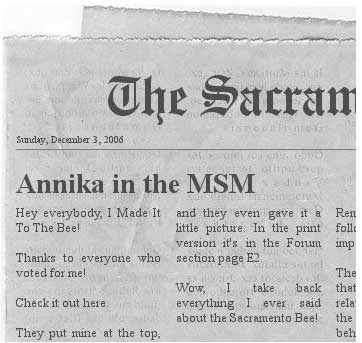 Check it out here.
They put mine at the top, and they even gave it a little picture. In the print version it's in the Forum section page E2.
Wow, I take back everything I ever said about the Sacramento Bee!
Posted by annika, Dec. 3, 2006 |
TrackBack (0)
Rubric:
On The Blogosphere