Jeopardy With Annika, Round 26
D-Rod, Tuning Spork, and Leif are tied for the lead with $1500; Shelly has $1000; Victor has $700; Law Fairy has $500; Maximum Leader and KG have $300 each; Matt of Overtaken By Events and Trint have $200 each; Drake Steel, TBinSTL and SkippyStalin have $100 each.
There's still plenty of money left on the board for you dark horses to make a move!
The category is "Ronald Reagan," for $100.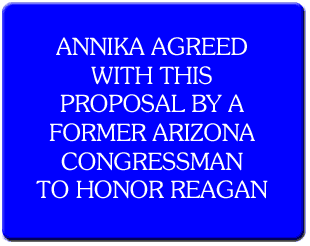 Posted by annika, Aug. 23, 2006 |
TrackBack (0)
Rubric:
Dumb-Ass Quizzes