Tournament Bracket
As a teaser, I'm revealing one quarter of my tournament bracket for you all to harsh on.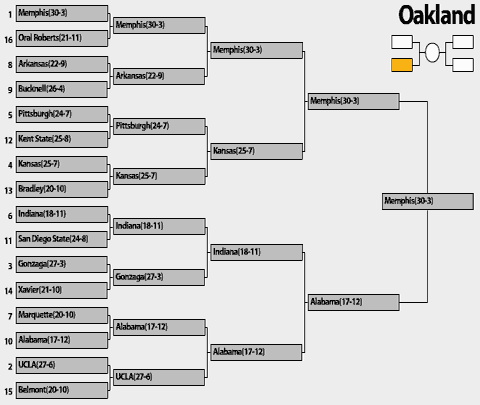 I'm in Six Meat Buffet's ESPN group. As you can see, I'm really a believer in 'Bama. Also, the 'Zags don't make it to the sweet sixteen on my chart and Kent State gets shot down in the first round. But am I dreaming when I pick Memphis to make the final four? Stay tuned.
Update: Fuck. Oklahoma is out. There goes my Minneapolis bracket.
Posted by annika, Mar. 15, 2006 |
TrackBack (0)
Rubric:
Sports