Jeopardy With annika, Round 25
The category is "People annika Would Like To Meet," for $500.
Trevor is in the lead with $1600, Casca has $1200, Victor has $1100, Shelly has $700, Phil has $500, Skippy and D-Rod have $400 each, Jasen has $300, Ken and Kyle have $200 each. There is one Daily Double left.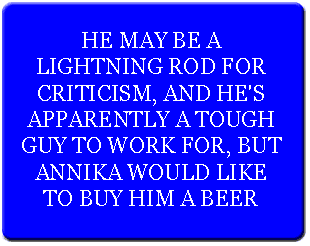 Posted by annika, Aug. 10, 2005 |
TrackBack (0)
Rubric:
Dumb-Ass Quizzes