Jeopardy With annika, Round 24
The category is "Fuckin' Lawyers," for $400. It's a video clue.
Trevor is in the lead with $1600, Casca has $1200, Victor has $1100, Phil has $500, Skippy and D-Rod have $400 each, Jasen and Shelly have $300 each, Ken and Kyle have $200 each.
And Shelly has found the first Daily Double!
The rules for Daily Double are almost the same as on tv, with an important exception. In my game everybody gets to play the Daily Double.
Every response must have a wager in it. The lowest you can wager is $50 and the highest you can wager is either $500 or however much money you have earned already, whichever is higher. Or you can wager any amount in between.
One caveat. Since Shelly picked the Daily Double, his response gets priority. So if you guess before him you run the risk of tipping him off to the correct response. At the expiration of the time limit (10:00 p.m. Pacific time on Monday) the rest of the responses will count in order of their posting.
Since i'm running out of ideas for "Fuckin' Lawyers," this time the clue will be in reverse. i'll tell you who's fucking him, you tell me the name of the lawyer.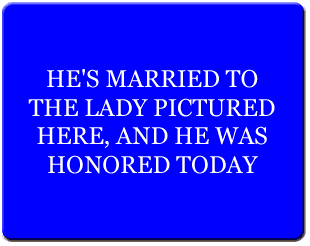 Posted by annika, Aug. 7, 2005 |
TrackBack (0)
Rubric:
Dumb-Ass Quizzes