American Beauty vs. The Ice Storm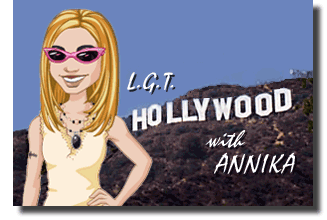 American Beauty and The Ice Storm are essentially the same movie. Through the magic of the Netflix queue, i saw them both on subsequent nights.
Both are about dysfunctional families, mid-life crisis, sexual restlessness, infidelity, teen experimentation, and the secret underbelly of suburban life.
The difference is that one sucked and one was a pretty decent movie. Unfortunately, the Academy bestowed its Best Picture award on the one that sucked. Shows you that the Academy Awards are a joke.
A big reason for the difference was that one movie was about its subject matter, while the other was a thinly veiled political statement in which the subject matter was only a setup for the filmmaker's liberal punch-line.
Ang Lee treated his characters with gentle compassion. The other director had a huge chip on his shoulder against every character except one. American Beauty was the product of a bitter, angry, small mind. If you want my advice, pass it up and rent The Ice Storm.

Update: Perhaps i should be more specific about my objections, since it never occurred to me that anyone would disagree with my opinions on any subject [insert winking smilie here], especially someone whose opinions i respect as much as Professor Schwyzer.
It seems to me that the central villain of American Beauty is the one dimensional homophobe character, and i was a little taken aback by the over-the-top stereotype, which the writer employed to get his point across. The character of Colonel Frank Fitts, United States Marine Corps seems intended as an insult directed solely at conservatives. Here's a caricature with a crew-cut, who speaks with a southern accent, is obviously a Republican, a retired marine, an abusive husband, probably a batterer who beats up his drug dealer son and requires a monthly piss test from him. He's also a closet Nazi. But the big punch-line i alluded to — the "Crying Game moment" if you will — is when the villain, in a fit of emotion, kisses the Kevin Spacey character. The filmmaker's message to the audience is clear: all conservatives are homophobes and all homophobes are repressed homosexuals.
While i admit that some homophobes probably are repressed homosexuals (J. Edgar Hoover, and at least one of Matthew Shepard's killers for example), i have a hard time with a movie whose intent is so obviously to smear the military and conservatives the way American Beauty did. i'm very sensitive to political statements which are designed to insult not persuade, and which are disguised as art. Some have called me too sensitive, but it's no secret that liberal Hollywood filmmakers are often motivated by their hatred of Republicans. Witness this quote from an interview with Jay Chandrasekhar, who directed this year's remake movie, The Dukes of Hazzard:
You know, I'm a very liberal-minded person and I like to tweak Republicans whenever possible.
Great. Just great. Love that honesty. When Hollywood realizes that it's continually pissing off one half of it's potential audience for no good reason, that's the day they'll stop whining about declining box office receipts.
Posted by annika, Aug. 2, 2005 |
TrackBack (2)
Rubric:
Let's Go To Hollywood