Jeopardy With annika, Round 16
The category is "Profanity," for $200. Victor is in the lead with $1100, Casca has $900, Phil has $500, Skippy has $400, Jasen has $300, D-Rod has $200, and Ken has $200. Neither of the two Daily Doubles has been found yet.
Remember especially for this answer, in Jeopardy the judges can get quite picky about the exactitude of the correct response.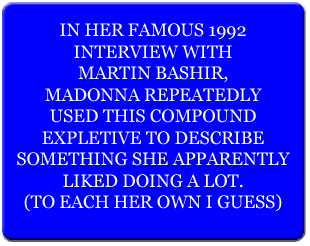 Posted by annika, Jul. 30, 2005 |
TrackBack (0)
Rubric:
Dumb-Ass Quizzes