Jeopardy With annika, Round 15
The category is "Military History," for $200. Victor is in the lead with $1100, Casca has $900, Phil has $500, Skippy has $400, Jasen has $300, and D-Rod has $200.
You will note that since i am so nice, i haven't been penalizing anybody for wrong guesses as they do in the real Jeopardy. There are also two hidden Daily Doubles left, so get in the game if you haven't already.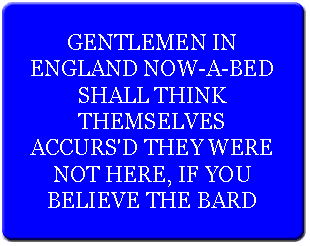 Posted by annika, Jul. 29, 2005 |
TrackBack (0)
Rubric:
Dumb-Ass Quizzes