Jeopardy With annika, Round 14
The category is "Military History," for $300. It's another video clue, and i hope it's difficulty will make up for the other relatively easy clues in this category. Can i help it if you people are so smart?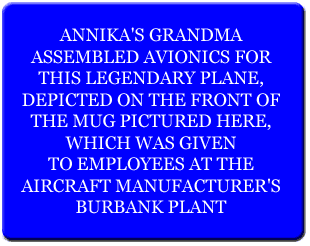 Update: Now that there has been a correct response, i can show you the front of the mug. Click here.
Posted by annika, Jul. 28, 2005 |
TrackBack (0)
Rubric:
Dumb-Ass Quizzes