Sunday Poetry Bee


The pedigree of honey
Does not concern the bee;
A clover, any time, to him
Is aristocracy.
--Dickinson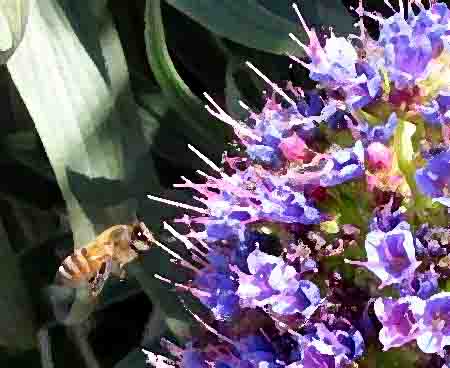 Where the bee sucks, there suck I:
In a cowslip's bell I lie;
There I couch when owls do cry.
On the bat's back I do fly
After summer merrily:
Merrily, merrily, shall I live now,
Under the blossom that hangs on the bough.
--Shakespeare




Burly, dozing humble-bee,
Where thou art is clime for me.
Let them sail for Porto Rique,
Far-off heats through seas to seek;
I will follow thee alone,
Thou animated torrid-zone!
Zigzag steerer, desert cheerer,
Let me chase thy waving lines;
Keep me nearer, me thy hearer,
Singing over shrubs and vines.
--Emerson


Posted by annika, Jun. 19, 2005 |
Rubric:
Poetry