My I ♥ Huckabees Review
A pithy and/or lame movie review.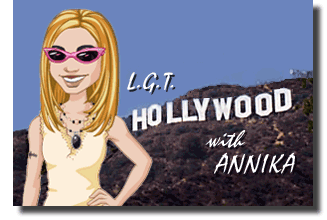 Sucked.
Shockingly bad, on so many levels.
Earns the rarely given Netflix one star rating ("hated it.")
Self-satisfied, pretentious new age bull-shit.
Less fun than repeatedly hitting yourself in the nose with a large rubber ball.
A comedy that thinks it's about philosophy, or a philosophical movie that thinks it's a comedy. Whatever, it fails either way.
Not a single likeable character.
For a movie that's supposed to appeal to the narrow demographic of touchy-feely new-agey politically-correct elitist guru-gropin' dolly-llama-lovin' tree-huggin' liberal fuckturds, the main characters sure are an unpleasant passive-agressive lot with major anger management issues.
Far and away the worst entry in last year's Jude Law trifecta.
This shit-fest places its liberal point of view front-and-center. Yet the only persons of color are a tall skinny African, who has about five lines, and two black security guards. Can we say stereotype? How about racist?
Jason Schwartzman, already hideously ugly, refuses to wash his hair even once.
The obligatory anti-Christian jab, which has become de rigeur for American filmmakers these days, is extended to a full scene.
Features an ass-fucking in the mud scene.
'nuff said.

Full disclosure: i once went out with one of those new-age freakos, and i still have unresolved issues about that whole thing.
Posted by annika, May. 27, 2005 |
Rubric:
Let's Go To Hollywood