The True Atrocities
The true atrocities are being commited by our enemies, not by us.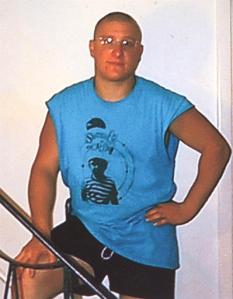 But i pray that they will yet know the terrible retribution that awaits them. We must remain strong.
Strengthen the feeble hands,
steady the knees that give way;
say to those with fearful hearts,
'Be strong, do not fear;
your God will come,
he will come with vengeance;
with divine retribution
he will come to save you.'
[Isaiah 35:3-4]
Be strong.

Angry Update: What the hell's wrong with you people?! They fucking beheaded one of our guys! They fucking filmed it. i'm looking around the blogosphere and no-one, save Michele (God bless her), has a fucking word to say about it. Instapundit thinks it's only worth a measly line. Where's the Rottweiler? Where's Finch? Where's DuToit? Where's Lucas? i wanna see some rage, something, anything. Is everybody asleep, too shocked to care? The media will let this slip by if they can. i bet it won't be the lead on tonight's news. i bet it won't make tomorrow's front page. It's up to us to publicize this horror, people. Vent the outrage that the vast majority of non-blogging Americans are feeling right now. Just fucking say something!
Update 2: The Rottweiler checks in. Serenity checks in. Moxie checks in. Zomby too. And Reynolds deems it worthy of a few more lines. Sarah groks. So do Peter and Karol. LGF describes the video for those, like me, who can't watch it. Also, go read Will and Stephen at Vodkapundit. Then of course, there's Lileks. Tom draws strength from Churchill. See also Misha's second take, and Paul's take, and especially Banagor's "The Rage."
And many thanks go to my good friends at Candied Ginger for their link. Please read Candace's piece, perhaps the best of the lot on this tragedy.
As always, Wizbang was on top of it right away. But this morning's post disappoints me. Today is not a day for bikinis.
Sadly, the liberal bloggers that i read regularly have all chosen to ignore this atrocity. It's not a matter of left vs. right, Bush vs. not-Bush. Nick Berg was an American. How can anyone ignore his murder? It was intended as a message to all of us. A noteworthy piece at etalkinghead may explain why the only blogs that want to talk about Nick Berg seem to be on the right.
Posted by annika, May. 11, 2004 |
Rubric:
annikapunditry