Jeopardy Round 21 Hint
Okay, since nobody has a clue about the clue in Round 21, here's the full album cover with the letters blocked out.
You people are mostly older than me, I'm surprised you're not up on your 80's bands.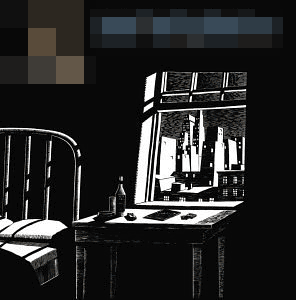 If Nobody gets it, D-Rod will retain control of the board. I probably won't post anything this weekend, since my brother's in town and I'm going to hang out with him. But you never know.
Posted by annika, Aug. 11, 2006 |
TrackBack (0)
Rubric:
Dumb-Ass Quizzes