Annika's Jeopardy, Round 9
See the comments to Round 8, for an update on the latest Annika's Journal Jeopardy controversies.
For round 9, the category is "Vexatious Vexillology," for $200.
Shelly is in the lead with $700; D-Rod and Leif are second with $500; Matt has $200; Drake Steel, TBinSTL and SkippyStalin have $100 each.
Note to all you lurkers out there: Everybody is eligible to try their luck at this game. Just leave your response in the comments section. And no. I don't have Lindsay Logan's phone number.
Here's the clue, which I think is pretty difficult.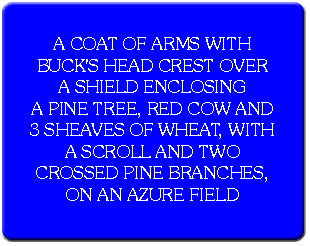 Hands on your signalling devices, don't forget to phrase it right. Go!
Posted by annika, Jul. 11, 2006 |
TrackBack (0)
Rubric:
Dumb-Ass Quizzes