Customer Satisfaction Survey Results
For those who are interested, here are the results of last week's blog customer satisfaction survey.
Anyone who knows anything about statistics, feel free to provide your analysis.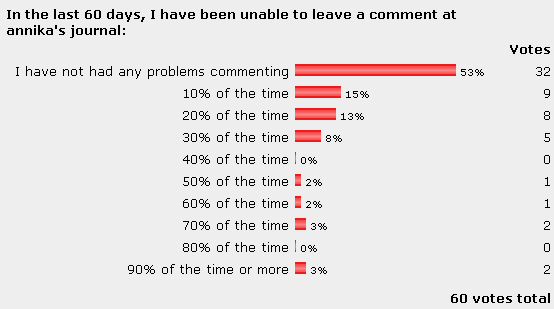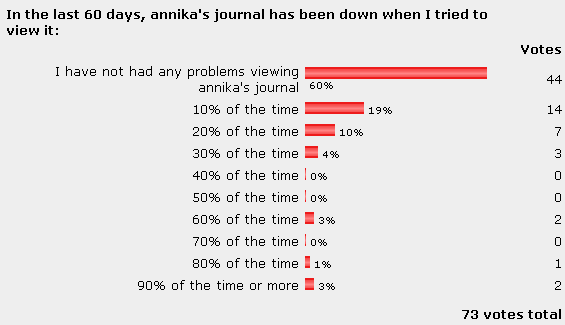 Regarding methodology, the poll was set to allow only one vote per IP address. Voting was open from of Friday afternoon on June 23 to Tuesday afternoon, June 27th. Comments were shut off and voters were not able to see the results of the ongoing poll. The poll was at the top of the blog until Sunday morning, June 25th.
Posted by annika, Jun. 27, 2006 |
TrackBack (1)
Rubric:
On The Blogosphere