July 4th Gala
A salute to Milbloggers.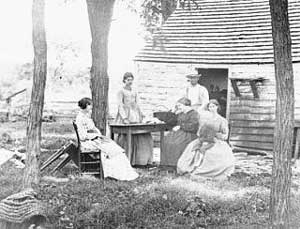 Throughout our nation's great history, patriotic ladies on the homefront have always stood behind our fighting men (and now women) 110%. From Betsy Ross and Clara Barton to Rosie the Riveter and the Gold Star Moms, American women have felt pride in each victory and grieved each tragic loss as our nation's military stood guard over our freedoms.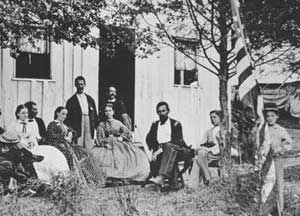 Here on the blogosphere, the ladies of The Cotillion are no different. For this year's July 4th celebration, we are highlighting some of the great Milbloggers, current and former military men and women, who have kept us all so well informed in this age of media bias.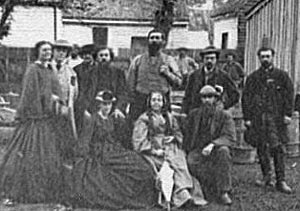 euphoricReality
euphoricReality's tagline is "Because truth is more important than popularity," which is a fitting motto for any milblogger.
The four bloggers who run this site are Kit Jarrell, an Air Force veteran who served in Bosnia; Kit's husband Corey "The Marine," who served three years in the USMC's elite Marine Security Guard Battalion; former Army Airborne veteran and history buff Heidi Theiss; and finally guest writer Andi (who has her own blog), a veteran of the storied 2nd Armored Division.
euphoricReality does a great service by regularly highlighting some of our American Heroes like Gunnery Sergeant Nick Popaditch, for whom we should all give thanks.
Today, Heidi has posted a 4th of July Tribute featuring some beautiful songs of patriotism that mean a lot to her. They may bring a tear to your eye. And so may Kit Jarrell's update on the missing Recon team in Afghanistan. The media has reported their loss so matter-of-factly, that we tend to forget how much we owe to men like these. Kit names them, and reminds us not to forget them:
As you enjoy your holiday today, take a moment to remember these men and their sacrifice. Don't just say you will and forget as soon as you get out to your patio. Really stop. Think about what they gave so you can throw some fat steaks on your grill, hoist a beer, and spend time with family and friends.

When you're done doing that, say a prayer for the families of these men. Their barbecues and family reunions will never be complete again.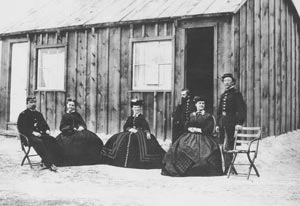 Stryker Brigade News
The Stryker Brigade News blog is a site run by a group of volunteers, all of whom have friends or family serving in the Army's Stryker Brigade Combat Teams. As you all know, the Stryker is a wheeled armored combat vehicle, and this blog contains a great many Stryker related photographs, some very artistic.
Last October, one of Stryker Brigade News' contributors became personally acquainted with the price of war. Mike Oreskovic's son Michael was severely injured in a car bomb attack only a week before he was scheduled to come home. The blog has continued to update regularly on Mike's recovery since then. Most recently Mike was featured in a Washington Post article as one of several veterans who attended this weekend's reenactment of the Battle of Gettysburg. The full article is very much worth reading.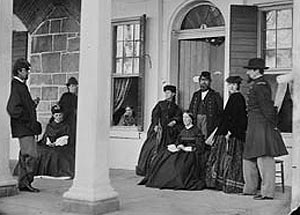 Brain Shavings
Representing the United States Coast Guard in the ranks of Milbloggers is Puddle Pirate of Brain Shavings. The Pirate has a novel idea on how property owners can insulate themselves from eminent domain seizures in the post-Kelo era.
Let's say that you own some attractive real estate that your local government wants to take from you through eminent domain. To foil their plans you enter into a contract with the state government, where in exchange for a fee, the state automatically takes title to your property if your municipal or county government ever attempts to condemn it, and you get to live on the land. Perhaps it could be set up as a trust with the state as trustee.

Anyway, since a local government doesn't have the authority to condemn state property, they lose all incentive to condemn your property once you tell them about your new arrangement. If the condemnation would be for a true public use (as we used to understand it) like building a highway or a bridge, you can always put a clause in the contract that exempts such true public uses from triggering the passage of title to the state.
Interesting idea. Brain Shavings has been
all over the Kelo story
with insight and good humor.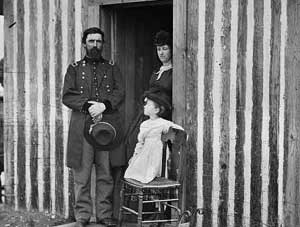 doubleplusgood infotainment
doubleplusgood infotainment has been a long time fixture on my own blogroll. Its proprietor, JCrue, is a retired Marine who blogs from Reno, Nevada. i like his tagline: "Freedom of speech makes it much easier to spot the idiots."
Being from Nevada and all, JCrue has a special incentive to keep an eye on the disgrace that is our Senate Minority leader. He pulls no punches either.
Screw you, Harry. I saw what Carter did to our nation and I saw what Clinton refused to do for our country and I have to say, you and your fellow party members are at least dedicated to the same cowardice those two were.

When the troops begin to believe the (D) party supports them and no longer hears your party's words on al-Jazerra as evidence of dissent and used as anti-American propaganda, then maybe, just maybe, I will start to believe what you have to say. But only when the men and women serving overseas believe without reservation and are confident in their daily tasks that you, the (D) party, and the entire nation stands behind them, your words sound hollow.
Also, JCrue reminds us to continue sending messages of thanks and support to our troops
by clicking here
.

ARMOR GEDDON
ARMOR GEDDON is a fabulous blog, run by Neil Prakash who is currently stationed in Germany after a tour in Iraq commanding an M1 Abrams tank. It's a relatively new blog, which he started at the urging of his friend Sarah of Trying to Grok. (Sarah's husband served alongside Neil in Iraq.)
Neil's blog contains some of the best war writing of any Milblogger around. Seriously. He's funny, he explains things well, and he has a great eye for the details of a tanker's life. You really get an insight into both day-to-day life and the exhilaration of combat. Neil's posts about the battles of Fallujah and Baqubah are worth reading from beginning to end. He should think about contacting a literary agent someday.
Not to be missed are ARMOR GEDDON's collection of video clips from Iraq. His latest is a montage of footage related to a few IEDs his platoon found on Election Day in Iraq. It's a mini-movie, complete with explanatory footnotes in this post. Great stuff, if you have broadband. Even if you don't, it's totally worth waiting for on dial-up. Trust me. Turn up the volume and enjoy the fun.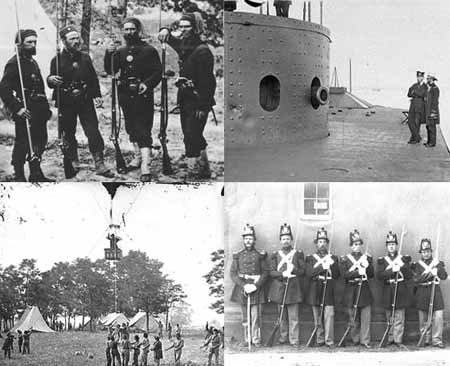 So, from annika's journal a very special Thank You goes out to all Milbloggers and every member and veteran of our armed services: Army, Navy, Air Force, Marines and Coast Guard. Thank you for watching our backs on this Fourth of July and on every day of the year. We owe you a great debt, and we'll keep you all in our prayers.
Please also go check out the other Milblogger tributes filed by the wonderful ladies of the Cotillion.
Happy Fourth!
Posted by annika, Jul. 4, 2005 |
TrackBack (0)
Rubric:
On The Blogosphere