Left Of Center With A Sense Of Humor
It is refreshing when a leftie isn't so damn angry that he still retains a sense of humor. OLDCATMAN is one, and his newest blog is quite funny. He's retained the allcaps, but thankfully he's toned down the font size for more pleasant reading. i loved this graphic: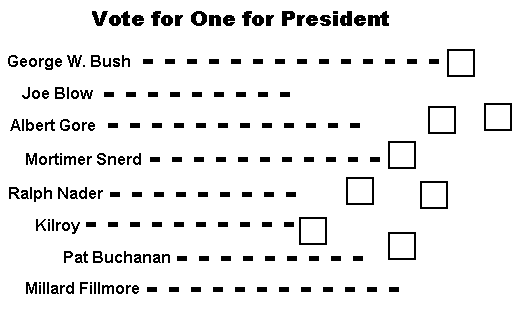 LOL, i'd love to see that kind of ballot in November! Thanks, OLDCATMAN.
Posted by annika, Mar. 21, 2004 |
Rubric:
On The Blogosphere